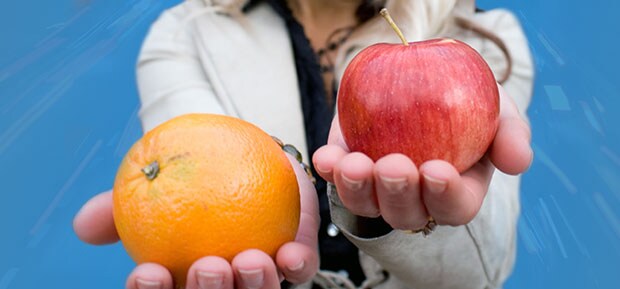 To finance or to lease, that is the big question.
Both styles of car ownership have different advantages that are important to different drivers. Take some time and read below to consider which category best suits your needs.
How Does Financing Work?
The more traditional route of car ownership. Financing works by having drivers pay monthly payments towards the principal balance of the car. The end goal is a fully owned vehicle, so once the loan is paid off the car is yours to own and drive without having to make any more monthly payments. At any point after the end of the vehicle financing, the car can be traded in towards a newer vehicle. The equity of your car can then be used to finance a new car. Financing also has other advantages such as the ability to modify the vehicle, such as upgrading the sound system. Mileage is what can be most important to some drivers. It's financing that gives drivers the flexibility of unlimited mileage. There are no penalties for going over any set number of kilometres. It's your car, and you choose how far to drive it! It's for this reason that this is a popular route among drivers with longer weekly commutes, or who are fans of long road trips.
Top 3 Advantages of Financing:

Unlimited kilometres

Car ownership at the end of payments

Option to use the value of the car to buy future vehicles
How Does Leasing Work?
For drivers with a low kilometre lifestyle, leasing has become a trendy alternative. Drivers agree to pay a set monthly payment that gives them access to a vehicle with a yearly mileage allowance. Leases can vary in length, giving drivers access to a new car at regular intervals. With a lease that is three years long for example, drivers have the peace of mind knowing that those are the most reliable years that car will have. On top of that, leasing guarantees that drivers have access to vehicles with the most state of the art safety technology. At the end of the leasing agreement, there is no worry about having to sell the car, as it is returned right to the dealership. For small business owners needing a company vehicle this can be an excellent option, and our team is experienced in advising entrepreneurs in this process. Depending on your needs, leasing is a great stress-free option for drivers.
Top 3 Advantages of Leasing:

Access to a new car at regular intervals

Vehicles will have latest safety features

No hassle of selling or trading in a vehicle
What About Bad Credit?
It's not popular for people to talk about, but bad credit or no credit is not an uncommon problem. It's problems such as these that convince prospective car owners that the vehicle they need isn't available to them. Don't let bad credit keep you out of the car you need for that new exciting job. Our team has experience in finding the right loan that will get you in the right vehicle. You can't get a loan if you don't make the call.
Whether it's leasing or financing that suits your needs best, the Scott Campbell Dodge team has the expertise to give you the advice you need to help make a decision. Don't hesitate to contact us with any questions big or small about leasing or financing.
If your decision is made, please give us a call at 888-223-3287 to set up an appointment to get you in the car that meets your needs and makes you smile.