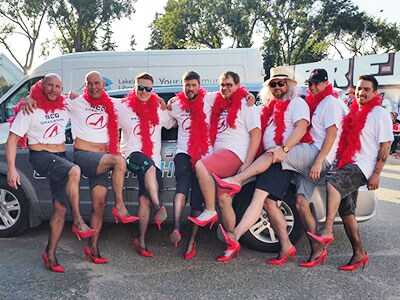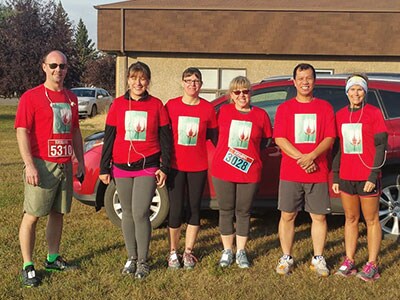 Our outlet to share everything from advice, tips and tricks, but also our latest deals and sales

We believe in our community and we hope that we can help build a relationship with everyone that enters our showroom and even our online world. We want every person who works with us to have a pleasant and efficient car buying experience. We believe that we're the place where friends send their friends and that's what we strive for with every customer interaction. Here at Scott Campbell Dodge, we have a dedicated team of salespeople, financing assistants, service centre experts and helpful staff that keep things running smooth.

We've been working to bring friends and families in North Battleford reliable vehicles for years. Our expert knowledge has not only grown thanks to all of our experience serving people like you, but also through thoughtful research and hands-on work with manufacturers, mechanics, and sales staff. Part of our mission is not only to bring people reliable vehicles and services, but to also guide people towards knowledgeable financing decisions, supportive vehicle decision-making help and also community outreach to build a strong healthy neighbourhood feel. At Scott Campbell Dodge we have four major pillars of our business to help serve all your automotive needs and beyond: New and used vehicles, an exceptional parts and service centre, helpful and honest financing assistance, and also community involvement.

It is the responsibility of all small businesses to build up and support the people around them. For us, that means sponsoring local sports teams, participating in community events such as town parades and fundraisers but also reaching out to larger charitable organizations such as Ronald McDonald house. We're stronger when we build things together, and while making sure you find the right vehicle is our priority in business, making sure we have a strong community is our priority in life.




When it comes to cars…

You can find all of our new and pre-owned vehicle inventory online as well as in our showroom. We're here to help you find exactly the vehicle you're looking for whether you're shopping on a budget or building your dream car (or both). Our selection is vast to help people pick affordable vehicles, new trucks or SUVs, new and used cars and beyond. No matter what you're looking for we can help you find it. The most important part of our lot is our helpful staff. Trust us to find you what you need, nothing more and nothing less.

From browsing to financing we've got you covered every step of the way. Don't spend time visiting different lenders when our in-house financing representatives can help you secure a loan through our competitive network of lenders. Trust us to help you get the loan you need, within budget, within your reach and with ease.

If you have car trouble or trying to avoid car trouble, our technicians can help. Visit the maintenance department for unexpected repairs or scheduled services and you'll find a team of dedicated automotive professionals. Every pillar of our workplace is built up of knowledgeable and honest staff. You can learn more about us before meeting us in person by visiting out employee page or staying tuned into our blog as we share our know-how with you.

Contact us, read more, or simply ask around town and get to know Scott Campbell Dodge for yourself.